Grand Haven & Spring Lake Farmers Market
Grand Haven Market and the Spring Lake Farm & Garden Market are managed by The Chamber of Commerce Grand Haven, Spring Lake, Ferrysburg to provide farmers and small business owners an opportunity to sell their fresh, Michigan grown and/or produced foods directly to customers. The Market will act as the community gathering place to educate and encourage healthy living within our communities.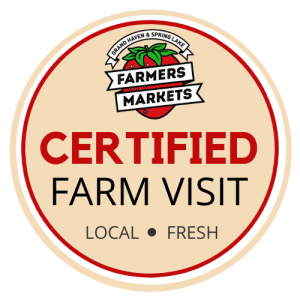 Grand Haven Farmers Market
Saturdays in May – Starting May 1, Wednesdays & Saturdays starting June 2 – October 30

8am – 1pm

Chinook Pier, Under the Green Canopy
Spring Lake Farm & Garden Market
Thursdays, June 3 – October 14, 2021

9am – 2pm

Harvest Bible Chapel Parking Lot
Accepted Payments
Bridge Card/Snap
Double Up Food Bucks (DUFB)
Dune Dollars
Power of Produce (POP) Kids Club
Senior Market FRESH
WIC Project FRESH
Click Here for more information about additional payments.
Additional Information
Please be courteous – dogs and smoking are prohibited at both Markets.
For Vendors
*Please fill out the Vendor Interest Form if you are new to our Markets BEFORE filling out an application. We will use this form to determine whether or not your products will be accepted. If they are, we'll then have you fill out the full application.
Market Nonprofits
Nonprofit organizations are able to staff a table at the Market to promote & inform the public about their organization. Organizations interested in this opportunity must fill out the application below and agree to follow the same rules as the other vendors.