The Coast Guard Craft Fair is held in conjunction with the Grand Haven Coast Guard Festival, and takes place the first weekend in August. Over 170 crafters from around the state and nation set up their handmade products in Central Park, downtown Grand Haven for the two day show.
Event Details
Admission: free
Applications
Crafters may fill out an application for the 2022 show on Zapp December 1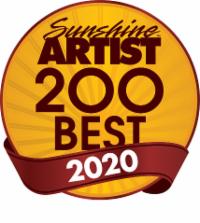 Campaigning Policy
The Chamber does not endorse candidates for public office, nor does it provide a platform for individuals to campaign at any Chamber sponsored events, including, but not limited to the Early Bird Breakfast, BASH, and Jingle Bell Parade. City and Village rules for campaigning (if applicable) will apply in public space outside of the areas designated for festivals and Farmers Markets.  Candidates may not set up booths or distribute literature within the Festivals or Farmers Market itself or impede foot or vehicular traffic in any way around these venues.
Contact
Antoinette Martin, Art Festival Director
amartin@grandhavenchamber.org | (616) 842 -4910