BASH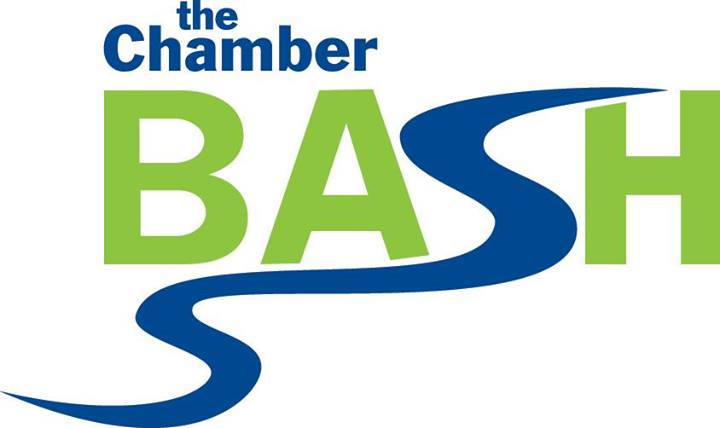 The monthly BASH (Business After Standard Hours) is an opportunity for Chamber Members to socialize and network with business contacts in a relaxed setting with beverages and hors d'oeuvres. BASH events are held the second Thursday of the month from 5 – 7 pm, at a member location. Free for Chamber members and their guests.
Early Bird Breakfasts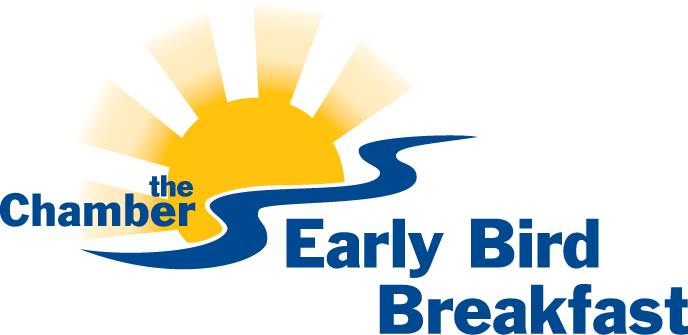 Early Bird Breakfasts are held the third Friday of the month September through May from 7:15 – 9am at various locations. The Early Bird Breakfast is a great way to stay up-to-date on what's happening in the local business community.
Annual Dinner
The Chamber Annual Dinner celebrates the previous year's accomplishments and serves as the official graduation for Leadership Connect, the community's leadership academy. The annual Dr. Elizabeth Curtis Young Professional Award, the Lifetime Achievement Award and the Spirit of Community Award are also presented. Held the first Thursday in May.
The Dr. Elizabeth Curtis Young Professional Award recognizes young professionals who are positively influencing the quality of life in the community and who demonstrate values consistent with those of Dr. Curtis. This honor will be presented to an individual who excels in their professional filed and has a strong sense of vision for the future and wo demonstrates commitment to philanthropy in the community through civic and business involvement with local organizations.
2019, Scott Rant
2018, Meghan Heritage
2017, Chris Streng
2016, David Theune
2015, Brook Bisonet
The Lifetime Achievement Award honors individuals of our community who:
* Strives for the highest level of professional accomplishment.
* Excelled in their chosen profession.
* Devoted time and energy to improve the community's quality of life.
* Provided leadership in assisting others to become involved in the community.
2019, Lynne Sherwood
2018, Dr. M. Gary Robertson
2017, Don and Cindy Anderson
2016, Honorable Judge Ed Post
2015, Dr. Dave Seibold
2014, Bill Redeker
2013, Budd & Melinda Brink
2012, Dottie Johnson
2011, Gerry Witherell
2010, Midge Verplank
2009, John Carlyle
2008, Louis Rycenga
2007, Al Chapel
2006, Ted Parker
2005, Al Jacobson, Jr.
2004, Gordon Ritter
2003, William Creason
2002, Gary Verplank
2001, JSJ Corporation
The Spirit of Community Service Award in memory of Darrell DuBridge, a Grand Haven businessman and Chamber Ambassador, recognizes and honors individuals in our community who have devoted significant time and energy to improve the community's quality of life and have provided leadership in the development and/or expansion of volunteer projects that have benefited members of the community.
2019, Dave Ruwe
2018, Michelle Hanks
2017, Kevin Galbavi
2016, Dr. John Nametz
2015, Kate Augustyn & Lana Jacobson
2014, Kelly Larson
2013, Dr. Kennard Creason
2012, Megan Crumbacher Doss
2011, Steve Loftis
2010, Ken Formsma
2009, Dave Palmer
2008, Roger Jonas
2007, Dennis McKee
2006, Karla Constantine
2005, Bari Johnson
2004, David Seibold
2003, Sid Disbrow
2002, Gerry Witherell
2001, Mike Smith
ATHENA on the Lakeshore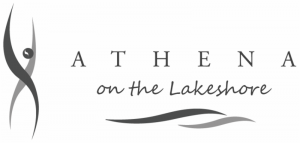 The ATHENA On The Lakeshore Award Luncheon is a program of The Chamber Grand Haven, Spring Lake, Ferrysburg and the Muskegon Lakeshore Chamber of Commerce. The event is presented annually and recognizes outstanding lakeshore women who have demonstrated excellence in their business or profession, have provided valuable service by devoting time and energy to improve the quality of life for others in their community, assists women in reaching their full potential and who exhibits the spirit of regional collaboration. The luncheon event is held the first Tuesday in October.
Business Recognition Luncheon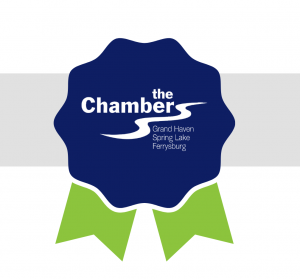 October 6, 2021
The Business Recognition Luncheon salutes five area businesses, each selected by their respective municipality, for their growth, creation or retention of jobs, increased productivity, and investment in the community. The luncheon is a cooperative effort of The Chamber, the City of Ferrysburg, the City of Grand Haven, Grand Haven Charter Township, Spring Lake Township and the Village of Spring Lake.
Business Expo

2021 will be a virtual opportunity. Date TBD.
The Business Expo is an annual event for  Chamber Members to showcase their products and services in a tradeshow environment to business contacts along the lakeshore. The event is open to any member of any Chamber of Commerce in West Michigan.
Economic Forecast
Tuesday February 1, 2022 @ 8:00-9:30am
The Economic Forecast for Northwest Ottawa County is presented by Dr. Paul Isely, Associate Dean of the Seidman College of Business at Grand Valley State University. This is the annual report for the business outlook of the West Michigan region's economic conditions.
Chamber Challenge Golf Outing
September 2021
The Chamber Challenge Golf Outing is a full day of networking, camaraderie, and fun where 144 member golfers and guests tee it up for prizes and a relaxing networking day with peers. The outing concludes with the monthly BASH, where golfers are joined by other Chamber members.