Business & Education Partnership
About
The Chamber of Commerce believes it is important to connect the two worlds of Business and Education in order for our future workforce and economy to continue to grow. The Chamber works towards this mission through their efforts of Northwest Ottawa County Business Education Partnerships. This effort contains many programs linking the workplace and the classroom. Below are descriptions and updates about several of the programs.
Boomerang


Boomerang, a career exploration event, is held annually at Grand Haven High School, to attract local talent back to the area after pursuing further education. The goal is achieved by showcasing local companies and their various career paths available to the senior students from Grand Haven, Allendale, Central and Spring Lake High Schools.
Homegrown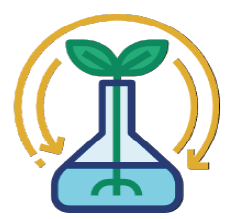 Homegrown is a collaboration between local elementary school classrooms and businesses. The idea is to introduce the students to real-life problems that businesses are facing and to introduce them to some of today's most in-demand careers.
Manufacturing Day
Manufacturing Day, a Discover Manufacturing event, happens the first week in October. It' s a national event meant to address common misconceptions about manufacturing. This is a week-long, coordinated effort with tours, open houses and other events to help educate, encourage and inspire the next generation of manufacturers.